OFFICE OF CLINICAL RESEARCH EDUCATION AND COLLABORATION OUTREACH
Bench-to-Bedside and Back Program (BtB)
Metrics at a Glance
Applications and Awards 1999-2022:
Bench-to-Bedside and Back Program (BtB) Awards number was dependent on partner offices only, but since 2016 the program can fund additional projects using Office of Clinical Research Education and Collaboration Outreach BtB Funds provided by the NIH Director. On average these funds will sponsor at least 7 additional meritorious projects.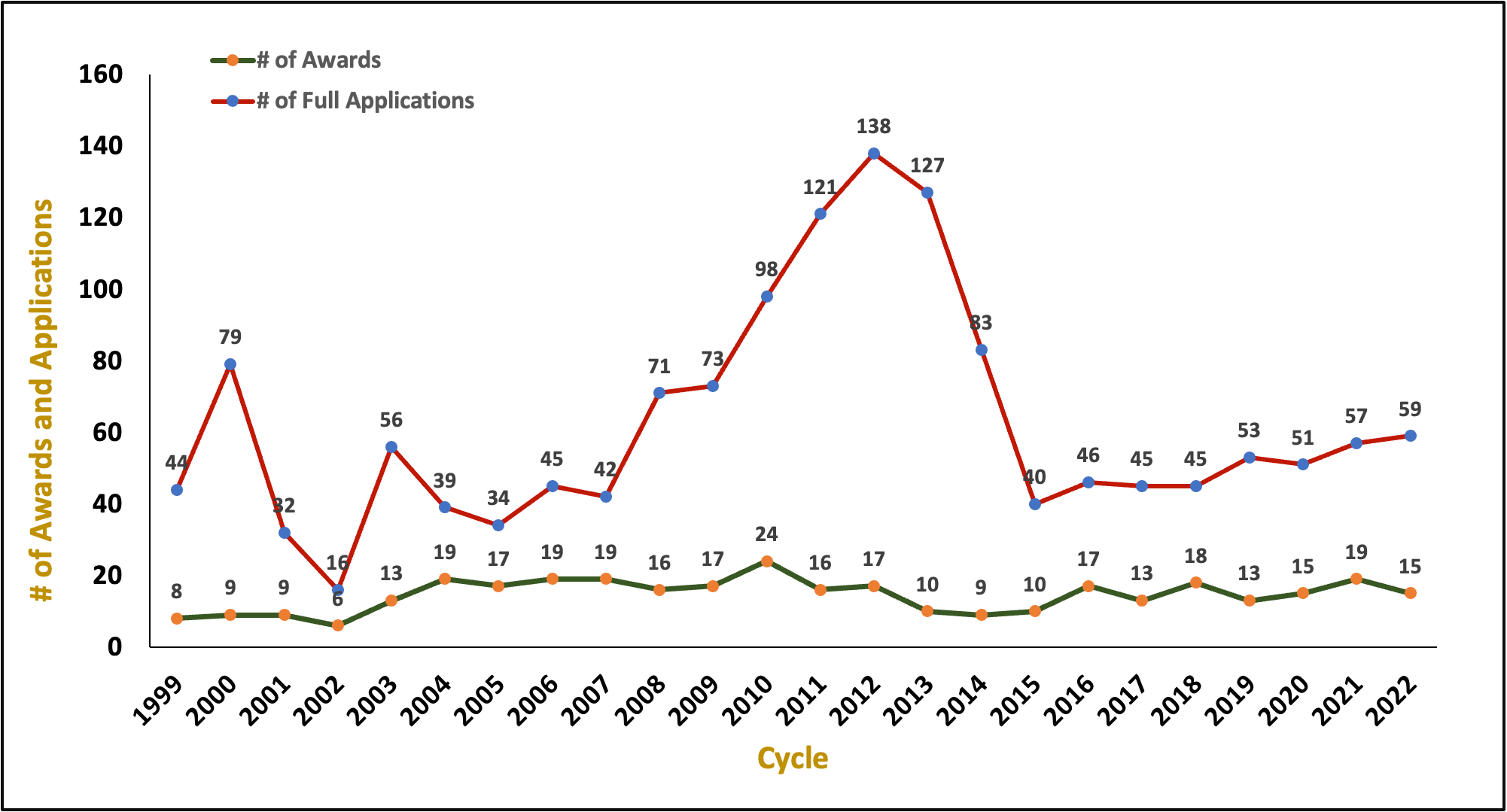 Awards Distributions among awardees:
The Bench to Bedside program monitor the distribution of awards among applicants. There were some questions/concerns that there are certain recipients who always receive awards. The data below indicates the opposite is true. The graph below shows how many times a specific investigator received an award.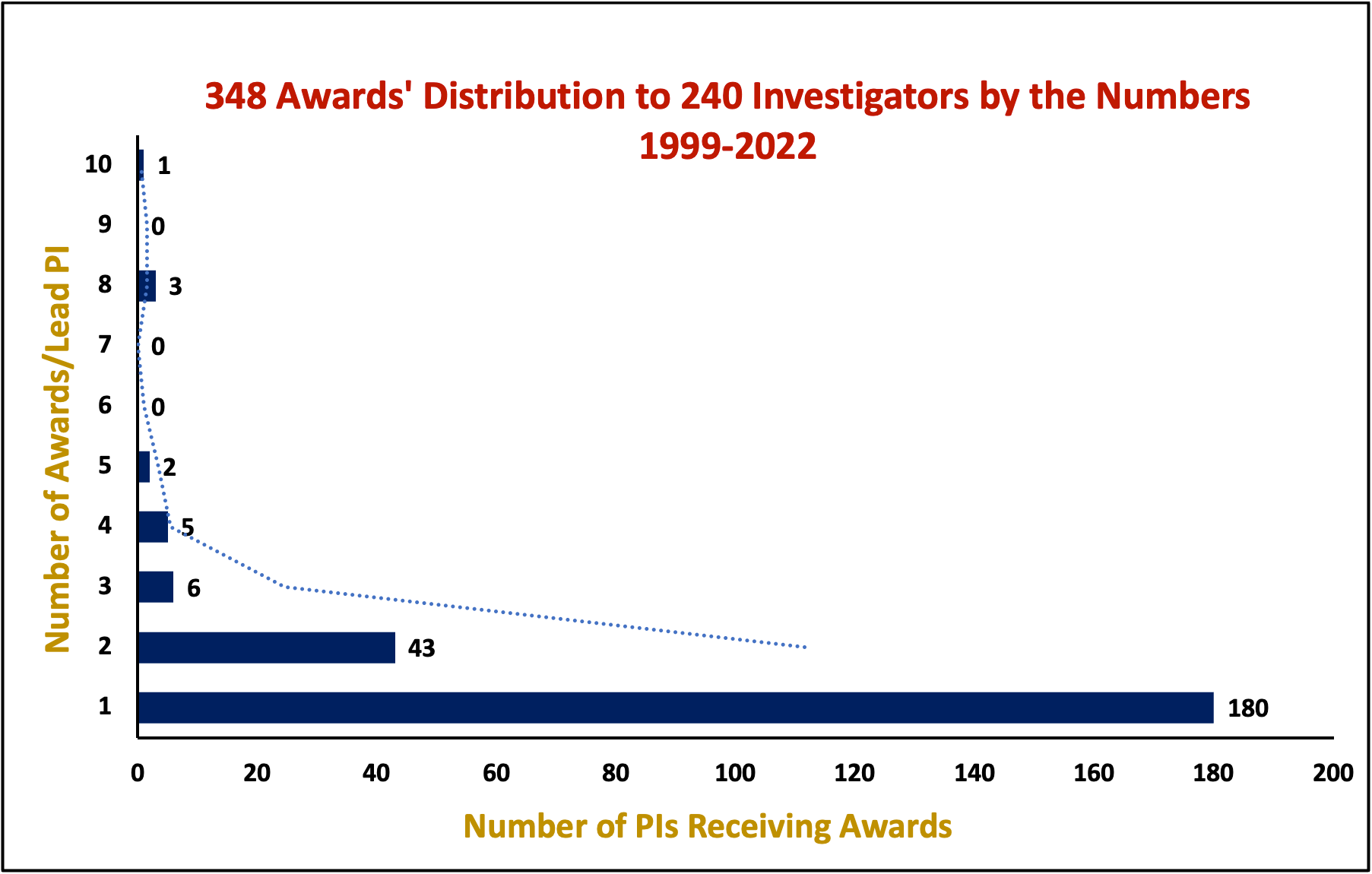 From 2006-2021 253 Awards at 133 Sites including 20 international:
Collaborations: Bench-to-Bedside and Back Program (BtB) Awards collaborations at the national and international level. The program encouraged and supported such collaborations.